Hiking is a non-competitive activity practiced specially into the nature and it is a great way to release stress from the cities. While trekking is a more demanding sport that requires being a little more fit.
You interact with the wild life values while you practice a sport. In Sao Paulo there are many footpaths that take you to the beautiful waterfalls, paradisiac beaches and memorable landscapes. Extreme trips will help you discover those natural wonders safely and stress free.
Contratar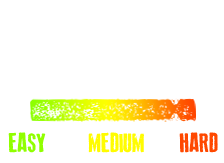 INCLUDED IN THIS ACTIVITY
Hiking:
Going and returning transport (hotel-activity-hotel)
Food and drinks to spend some hours at the locals (snacks, water, juices…)
Expert guide during the whole activity
Trekking:
Going and back transport (hotel-activity-hotel)
Light food, drinks to spend two days on the mountain (sandwiches, water, snacks, juices)
Tent and sleeping mat
DURATION OF ACTIVITY
Hiking:
one day morning and evening
Trekking:
The weather needs to be good as it lasts about 7 to 8 hours to climb the mountain. It is necessary to sleep on the top of the mountain do go down on the following day. Total activity extension is 2 days (ask for further information)
REQUIREMENTS FOR THIS ACTIVITY
Hiking:
Need to have some good physical condition such as regularly walking or practicing activities.
Trekking:
It is highly recommended to be fit as the walk steadily up to the mountains can be challenging. The reward comes as you get on the top with the astonishing view.
PRICE:
- Hiking in SP: R$207,00 per head*
*Prices for groups of 4 people. We do tours for groups with more or less people. Consult our values.