Sao Paulo is also known by the pronounced presence of the rain forest called "Mata Atlantic" (Atlantic Wood) with its rivers, footpaths and waterfalls. It is possible to practice rafting 77 Km away from Sao Paulo city. Enjoy the natural beauty while feeling the adrenaline going down the most traditional river for rafting practice.
Contratar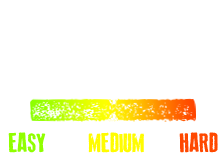 INCLUDED IN THIS ACTIVITY
Going and returning transport (hotel-activity-hotel)
All equipment to go down the river (boat, helmet, life jacket)
Expert tour guide during the whole activity.
DURATION OF ACTIVITY
Half day (morning or afternoon). Morning option begins at 8:30 and evening 14:30. The descending has a total of 5 Km. Open mainly during the weekend but if you decide to go during the week there is a minimum of 5 people requirement.
REQUIREMENTS FOR THIS ACTIVITY
Minimum of physical condition
PRICE:
- Rafting: R$330,00 per head*
*Prices for groups of 4 people. We do tours for groups with more or less people. Consult our values.