In Sao Paulo is common to see skateboarders practicing the sports in parks or even on the street. But now the skateboarder has a new space to practice of this sport located in countryside of São Paulo. The structure this Skate Park is international level and has:
- 750 m² to practice "street".
- one banks in eight format, with iron coping and two depths: 1,60mts e 2,0mts.
- one tribanks with two depths: 2,3mts e 3 mts. with iron coping and coping block.
- two banks made of wood with an area of 350 m², with two depths: 1mt and 1,5mts, (indoor).
The Extreme Trips in partnership with Skate Van will take you to this Skate Park incredible with all convenience and safety. Close your group and contact us. Groups above 4 people the Skate Van will pick them up in a chosen point.
Contratar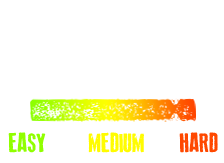 INCLUDED IN THIS ACTIVITY
Going and returning transport (groups above 4 people we will pick them up in a chosen point).
Tickets to get in skate park.
Photos and video.
Expert guide during the whole activity.
REQUIREMENTS FOR THIS ACTIVITY
Have some notion of skateboard.
Have safety equipment (required).
People under 18 only with parental consent
PRICE:
- Skate Van: R$294,00 per head*
*Prices for groups of 4 people. We do tours for groups with more or less people. Consult our values.