With 622 Km of extension, Sao Paulo's coastline has all types and sizes of beaches. Can you imagine how many surf spots there are in all this extension? This is why Extreme Trips is here! To help you out finding the best waves according the best swell. For Surf were created two types of activities:
Experienced: This activity is for those who are more familiarized with surfing. We take you to find the best waves according to the best swell.
Beginner: in this case we take the surfer for classes in a more appropriated beach for learning the first lessons and stand up on the board. Learning surf will bring you many benefits as a healthier life and being in touch with the nature.
Contratar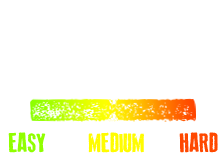 INCLUDED IN THIS ACTIVITY
Going and returning transport (hotel-activity-hotel)
01 night at a hotel
Surf board (neoprene clothes if it is cold)
Expert guide during the whole activity
DURATION OF ACTIVITY
02 days (leaving on the morning of first day and returning on the second day afternoon)
Beginners: 2 hours class and the day at the beach with the board (first or second day)
Experienced: go around the better condition beaches (first or second day)
REQUIREMENTS FOR THIS ACTIVITY
Know how to swim
A little of physical condition
PRICE:
- Surf: R$588,00 per head*
*Prices for groups of 4 people. We do tours for groups with more or less people. Consult our values.